Xiaomi's "little hurricane" that challenges Dyson. Compact, powerful and affordable noise-cancelling hair dryer unveiled
During the presentation of the Xiaomi Civi 3 smartphone, the manufacturer also announced a new hair dryer, the full name of which sounds like Xiaomi Mijia H501 Gentle Little Hurricane Yunmanbai.
The price of this "little hurricane" is several times lower than that of modern hair dryers of the recognized Dyson brand. It is offered in China for just $40, while Xiaomi Mijia H501 Gentle Little Hurricane Yunmanbai has a powerful and quiet motor that allows you to quickly dry your hair. Short hair, according to tests, dries in a minute, long hair in 5 minutes.
The motor rotates at 110,000 revolutions per minute, while the hair dryer generates an air flow at a speed of 62 m/s. There are two switches on the handle of the device: the first changes the speed, and the second allows you to select cold, warm, hot air or alternate between them.
It is noteworthy that the hair dryer received a noise reduction system, as well as protection against overheating. The mass of the device is 345 g.

Binance commented on reports of a mass layoff of 1600 people
Binance, the world's largest crypto exchange by market capitalization, has reacted to reports that the company has drastically reduced staff.
Binance, which has a total workforce of around 8,000, was reported to have laid off 20% of its workforce, or 1,600 people. Allegedly, this happened against the background of changes in the general conditions of the cryptocurrency market.
However, Binance CEO Changpeng Zhao stated that this is incorrect information, although he does not deny that the company regularly fires people who are not suitable for it. But there is no fixed cut percentage. The CEO also stated that the crypto exchange is still hiring more people than it is firing.
Additionally, Binance PR Director Patrick Hillman also added that the firm is not cutting 20% ​​of its staff to manage costs, contrary to rumors.
On Twitter, Hillman said the cryptocurrency exchange has seen impressive growth in five years, adding that the company is constantly "auditing staff density."
Video cards continue to fall. The GPU market for PC collapsed by 43%
The PC GPU market fell 43% year-on-year in the first quarter of 2023, according to analysts at Jon Peddie Research.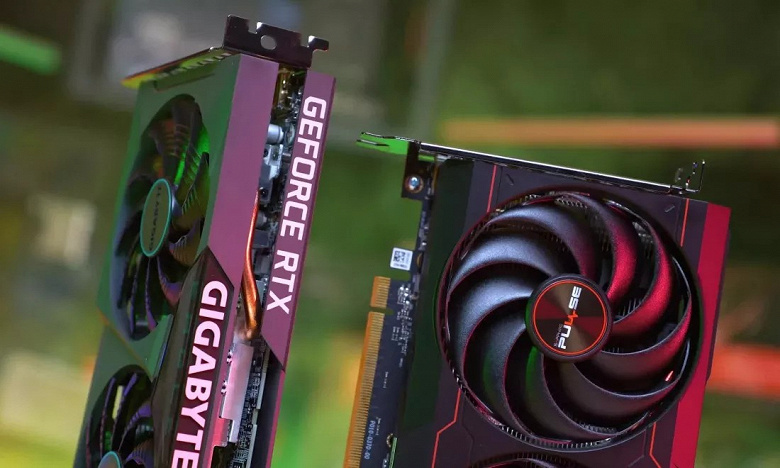 Desktop GPU shipments dropped by 40% and laptop shipments by 45%, nearly halving.
If we consider the GPU market as a whole, including iGPUs in processors, then Intel continues to dominate with a 68% share, AMD holds 13%, and Nvidia has a 19% share. At the same time, Intel's share has grown significantly over the year, while Nvidia and AMD have seen a decline.
Analysts also assessed the processor market. There is data on the distribution into segments: 31% fell on desktop CPUs, and the remaining 69% are laptop processors. A year earlier, the shares were respectively 27% and 73%.
The all-new Geely Galaxy L7 crossover went on sale in China. 390 hp, three screens, 3-speed transmission and 1300 km on one tank for 19.5 thousand dollars
In China, the first model of Geely's new sub-brand, Galaxy, went on sale. Under the designation Galaxy L7 hides a mid-size hybrid crossover with a long range and a low price.
Galaxy L7 is offered in five trim levels with prices ranging from 19.5 to 24.4 thousand dollars. The two most affordable versions received a traction battery with a capacity of 9.11 kWh, it provides a range on pure electricity of 43-55 km, in other trim levels a traction battery with a capacity of 18.7 kWh is used, and right there the range is more – 90- 115 km. The power reserve of a fully fueled and charged crossover is 1310-1370 km.
The power plant of the crossover is represented by a 1.5-liter turbo engine and a pair of electric motors, the total power of all elements is 390 hp. Torque is sent to the wheels via a three-speed DHT Pro transmission – so all the power is available in one of the modes (when the motors work together).
The dimensions of the car are 4700 x 1905 x 1685 mm, the wheelbase is 2785 mm.
The Geely Galaxy L7 received three screens, but they are located differently from the Geely Monjaro: the displays in front of the driver (with a diagonal of 10.25 inches) and the front passenger (diagonal – 16.2 inches) have a horizontal orientation, but the central screen with a diagonal 13.2 inches oriented vertically. But that's not all: the Geely Galaxy L7 also has a 25.6-inch projection screen. The infotainment system of this model is running Galaxy OS, and its hardware platform is based on the Qualcomm Snapdragon 8155 SoC.
Also in the Geely Galaxy L7 equipment are heated and ventilated front seats, 11 speakers, a Bluetooth dongle and a host of driver assistance systems, including adaptive cruise control.