What is the Huawei P60 Pro camera capable of? Many examples of day and night shooting from the main camera of the flagship
Yesterday, sales of the latest Huawei flagships – P60, P60 Pro and P60 Art – started in China, and very quickly a full review of the smartphone appeared on the MyDrivers resource, and it contains many examples of photos taken by the main camera.
This is how the main module shoots – with a 48-megapixel sensor and a lens with a variable aperture of F / 1.4-4.0: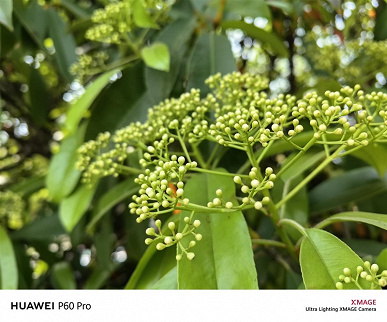 And here are examples of photos taken using a module with a telephoto lens. There is also a 48-megapixel sensor, and the lens aperture is F / 2.1 – this is the fastest lens of all that are used in the corresponding modules of flagship smartphones.
And here are examples of photos from the ultra wide-angle camera (this module uses a 13-megapixel sensor):
What do reviewers say about the Huawei P60 Pro camera in general? For example, that it is no worse than the cameras of other flagships, which use inch sensors. It's just that in this case, Huawei decided to use faster lenses to capture more light, rather than using a larger sensor. Variable aperture, reviewers say, has more uses.
The module with a telephoto lens is also praised separately. "It's time to let the telephoto lens no longer be afraid of the night", — write the testers.

Apple Watch notifies police of fatal crash
Police are investigating a fatal car accident in Ohio after an Apple Watch alerted them to the scene.
According to the sheriff's office, the accident happened between 7:00 and 8:00. Information about the accident was delivered to the Grove City police using the Apple Watch's automatic traffic alert feature.
When they arrived at the scene, the police could not find the vehicle. Using a drone, she discovered an overturned Chevrolet Spark in a ravine between.
There were two people in the car, one of whom died at the scene around 12:41 p.m., and the other was taken to Grant Medical Center in critical condition.
King Kong 9 comes out in June. This is a rugged smartphone from Cubot with a 10,600 mAh battery, a 100-megapixel camera and two screens.
Cubot today officially announced that a new smartphone called King Kong 9 will be released in China on June 7. It will be a rugged model with a very large battery.
"King Kong 9" will be built on SoC MediaTek Helio G99. He will receive a 32-megapixel front camera and a main one with sensors with a resolution of 108 and 5 megapixels. Also, the device will receive an infrared camera.
The battery capacity of the smartphone will be 10,600 mAh, it will support 32 W wired charging. A feature of the external design will be the presence of two screens – along with the usual small round screen, resembling a watch dial, will be placed on the rear panel.
Hybrid Toyota RAV4 drove almost 2 thousand km without gasoline
Toyota cars are known for their reliability, and there are even quite a few extreme tests when the engines of a Japanese brand are forced to run without oil – and they are able to drive hundreds of kilometers like that. But without gasoline, Toyota cars with internal combustion engines have not yet learned how to drive. Another thing is a hybrid.
Photo: Toyota
Startup Electreon is working on wireless charging technologies for electric vehicles and hybrids, integrated directly into the roadway. It was he who spoke about the world record for the range of electric driving without stopping for recharging – the RAV4 hybrid crossover, modified so that the charge of its traction battery is replenished directly while driving on a special road, turned out to be a participant in the record race. In the experiment, the crossover moved continuously for 100 hours and covered a distance of 1924 km during this time, powered exclusively by a traction battery with a capacity of 18 kWh.
Electreon said that during the entire experiment, the crossover wirelessly received 241.69 kWh of electricity. True, he had to move slowly, but in general the technology works. The car was moving not along an ordinary road, but along an oval-shaped polygon with an area with integrated wireless charging.
The developers of the technology plan to create a special hardware kit that can be installed on any electric car or hybrid so that it can be charged on the go. The technology is being tested in Sweden, France and Belgium.