TrinamiX Face Authentication is the first authentication system behind an OLED screen to be highly secure
Established in 2015 by a spin-off of BASF's 3D image sensor project, TrinamiX announced that its TrinamiX Face Authentication behind an OLED screen has received a high-security certification.
TrinamiX Face Authentication is said to be the world's first technology to meet the highest biometric security requirements, the hardware of which is hidden behind an OLED display. It has recently been rigorously tested by accredited institutions to the rigorous standards defined by Android and the FIDO Alliance.
TrinamiX Face Authentication is expected to be the next generation biometric authentication technology for smartphones. Unlike similar existing systems, it cannot be fooled simply by using a 3D copy of someone's face or finger. Biometric authentication is often not enough to meet the industry's high security requirements. TrinamiX's unique face authentication solution meets and exceeds these requirements.
TrinamiX is unique in adding a patented skin detection feature to facial authentication. It reliably distinguishes living skin from other materials, while simultaneously verifying the user's identity to determine if the subject in front of the camera is a real person.
As a result of many months of testing by accredited institutions, including using silicone masks with an accurate 3D shape, the design has been successfully certified as tamper-proof (tamper acceptance rate = 0%) in accordance with Android Biometric Class 3. In addition, compliance with FIDO Level requirements has been demonstrated C – the highest standard of the alliance. Based on these assessments, TrinamiX Face Authentication technology has been officially approved for integration into Android phones, as well as for use in sensitive applications such as mobile payments.

Binance commented on reports of a mass layoff of 1600 people
Binance, the world's largest crypto exchange by market capitalization, has reacted to reports that the company has drastically reduced staff.
Binance, which has a total workforce of around 8,000, was reported to have laid off 20% of its workforce, or 1,600 people. Allegedly, this happened against the background of changes in the general conditions of the cryptocurrency market.
However, Binance CEO Changpeng Zhao stated that this is incorrect information, although he does not deny that the company regularly fires people who are not suitable for it. But there is no fixed cut percentage. The CEO also stated that the crypto exchange is still hiring more people than it is firing.
Additionally, Binance PR Director Patrick Hillman also added that the firm is not cutting 20% ​​of its staff to manage costs, contrary to rumors.
On Twitter, Hillman said the cryptocurrency exchange has seen impressive growth in five years, adding that the company is constantly "auditing staff density."
Video cards continue to fall. The GPU market for PC collapsed by 43%
The PC GPU market fell 43% year-on-year in the first quarter of 2023, according to analysts at Jon Peddie Research.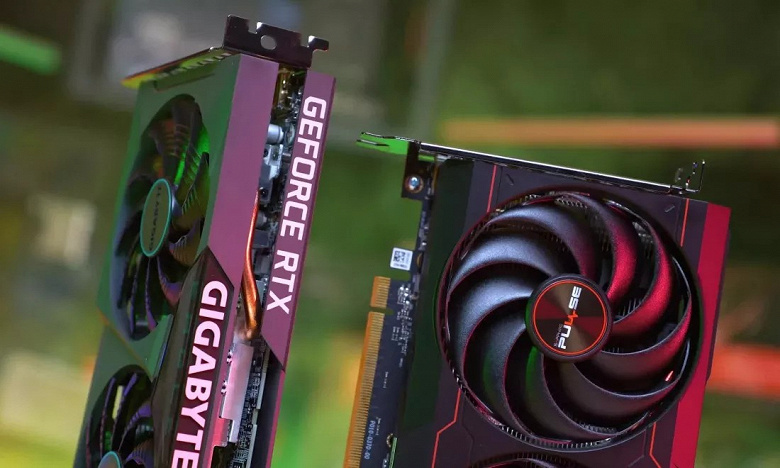 Desktop GPU shipments dropped by 40% and laptop shipments by 45%, nearly halving.
If we consider the GPU market as a whole, including iGPUs in processors, then Intel continues to dominate with a 68% share, AMD holds 13%, and Nvidia has a 19% share. At the same time, Intel's share has grown significantly over the year, while Nvidia and AMD have seen a decline.
Analysts also assessed the processor market. There is data on the distribution into segments: 31% fell on desktop CPUs, and the remaining 69% are laptop processors. A year earlier, the shares were respectively 27% and 73%.
The all-new Geely Galaxy L7 crossover went on sale in China. 390 hp, three screens, 3-speed transmission and 1300 km on one tank for 19.5 thousand dollars
In China, the first model of Geely's new sub-brand, Galaxy, went on sale. Under the designation Galaxy L7 hides a mid-size hybrid crossover with a long range and a low price.
Galaxy L7 is offered in five trim levels with prices ranging from 19.5 to 24.4 thousand dollars. The two most affordable versions received a traction battery with a capacity of 9.11 kWh, it provides a range on pure electricity of 43-55 km, in other trim levels a traction battery with a capacity of 18.7 kWh is used, and right there the range is more – 90- 115 km. The power reserve of a fully fueled and charged crossover is 1310-1370 km.
The power plant of the crossover is represented by a 1.5-liter turbo engine and a pair of electric motors, the total power of all elements is 390 hp. Torque is sent to the wheels via a three-speed DHT Pro transmission – so all the power is available in one of the modes (when the motors work together).
The dimensions of the car are 4700 x 1905 x 1685 mm, the wheelbase is 2785 mm.
The Geely Galaxy L7 received three screens, but they are located differently from the Geely Monjaro: the displays in front of the driver (with a diagonal of 10.25 inches) and the front passenger (diagonal – 16.2 inches) have a horizontal orientation, but the central screen with a diagonal 13.2 inches oriented vertically. But that's not all: the Geely Galaxy L7 also has a 25.6-inch projection screen. The infotainment system of this model is running Galaxy OS, and its hardware platform is based on the Qualcomm Snapdragon 8155 SoC.
Also in the Geely Galaxy L7 equipment are heated and ventilated front seats, 11 speakers, a Bluetooth dongle and a host of driver assistance systems, including adaptive cruise control.