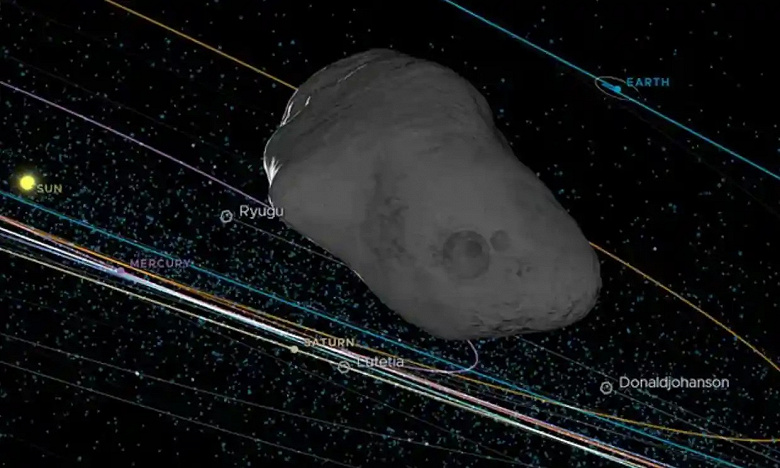 The risk of collision with the Earth is the largest among all known objects. Scientists have discovered asteroid 2023 DW, which may collide with us in 2046
Astronomers have discovered another potentially dangerous asteroid, which was given the name 2023 DW. Unlike many other times where the headlines in the media suggest that a collision is almost inevitable, this time it is really quite serious. At least for now. According to current estimates of the object's trajectory, its risk of impact with the Earth is as high as 1:625.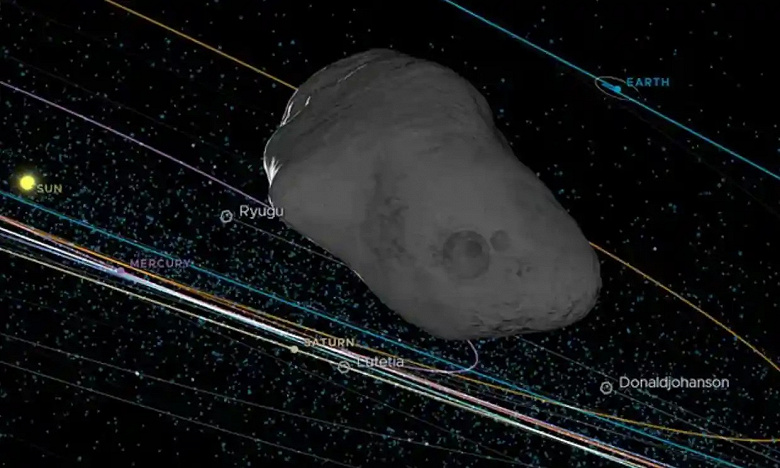 NASA image
Other sources can see other data, up to 1:560, which is apparently due to updating the data on the ESA website. One way or another, by cosmic standards, this is a very high figure. So much so that now 2023 DW is the only asteroid that has a rating of 1 on the Turin scale. All other objects known to us have a zero rating, although other asteroids were previously awarded one, but after the refinement of their orbit, the rating was lowered.
It must be said that the same probability of a collision exists for 2046. It's funny, but the date is February 14, that is, Valentine's Day. During this time, the asteroid's orbit will be rechecked and refined many more times, so the probability of a collision may change. Given the experience with other objects, most likely downward.
As for the asteroid itself, its dimensions are about 50 meters across. This is a fairly large body – two to three times larger than the Chelyabinsk meteorite. However, of course, such an asteroid does not pose any global threat to the Earth.
13.2″ screen, 16 GB RAM, 128 GB flash, Snapdragon 8155, 180 HP New details about the youth crossover Geely Atlas L Cool
New details about the Geely Atlas L Cool crossover, a shortened version of the regular Atlas L aimed at young people, have appeared on the Web.
This time, details about the hardware platform of the infotainment system have emerged. It will include a vertical screen with a diagonal of 13.2 inches and a resolution of 1440 x 1920 pixels, and the basis of the hardware platform will be SoC Qualcomm Snapdragon 8155, supplemented by 16 GB of RAM and 128 GB of flash memory. Vehicle firmware will be updated over the air.
Also promised is a large panoramic roof with an area of ​​1.12 m2 and atmospheric lighting with 72 colors. The crossover will receive a Bosch 9.3 ESP system and 13 driver assistance systems, including adaptive cruise control and an auto-braking system in front of a pedestrian.
The car will be able to start on its own after scanning the face of the driver entered in the memory. Also, after scanning, predefined settings will be automatically set: seat position, climate control settings, etc.
The dimensions of the Geely Atlas L Cool are 4510 x 1865 x 1650 mm, the wheelbase is 2701 mm long. Inside there will be 39 compartments for storing small items, and the trunk volume is 571 liters.
1.5-liter engine with 180 hp joint development of Geely and Volvo will work with a 7-speed "robot" and will provide good dynamics – 7.9 s to 100 km / h.
Micron calls Crucial T700 world's fastest SSD
Promotional materials for the Crucial T700 solid-state drive have been published on the Web. In them, Micron lists all the characteristics of the device and notes that the T700 is the fastest SSD on the planet.
Claimed sequential read and write speeds are 12,400 and 11,800 MB/s, respectively. The creators talk about two times the superiority of PCIe 4 SSDs and 22 times the superiority of SSDs with SATA interfaces.
The device uses 232-layer Micron memory and a Phison controller. Retail options will come with 1, 2 and 4 TB of flash memory. Interestingly, the T700 will have both a version with a heatsink (with advanced fins and no noisy fan) and a regular version without any cooling. One of the materials demonstrates very well what a cooling system is.
Does the Nokia brand justify this price? Nokia C12 Plus unveiled with very old platform, 2GB RAM and $100 price tag
The Nokia C12 line of smartphones has expanded with another model. Previously, the C12 and C12 Pro were already presented, now the C12 Plus has joined them.
If the C12 Pro only had a larger battery compared to the C12, then the C12 Plus is the C12 Pro, but with a different memory configuration: only 2 GB of RAM and 32 GB of flash memory. That being said, the C12 Plus has a microSD slot that the C12 Pro doesn't have. Why so many very similar models in one segment is unclear.
In any case, all other parameters have not changed, that is, the smartphone received a 6.3-inch HD + screen, a very weak and old 28-nanometer Unisoc 9863A1 SoC and a main camera with a resolution of only 8 megapixels. In India, they charge $100 for a novelty.