Sony has created a 3D Spatial Reality Display that allows you to view 3D objects without glasses. Costs $ 5000
Despite the fact that TV manufacturers have abandoned the idea of ​​making 3D TVs that do not require the use of special glasses, the technology cannot be called useless. Sony has created a new Spatial Reality Display (SR Display) that tracks the user's eyes and generates lifelike images of 3D objects without the need for glasses to view them.
Sony first unveiled SR Display at CES 2020, but then it featured under the name Eye-Sensing Light Field Display. The device consists of a 15.6-inch 4K resolution LCD; a high-speed video sensor that tracks eye movements and the user's position as they move around the display; micro-optical lenses that overlap the LCD and separate the screen image for the left and right eyes, creating a stereoscopic image.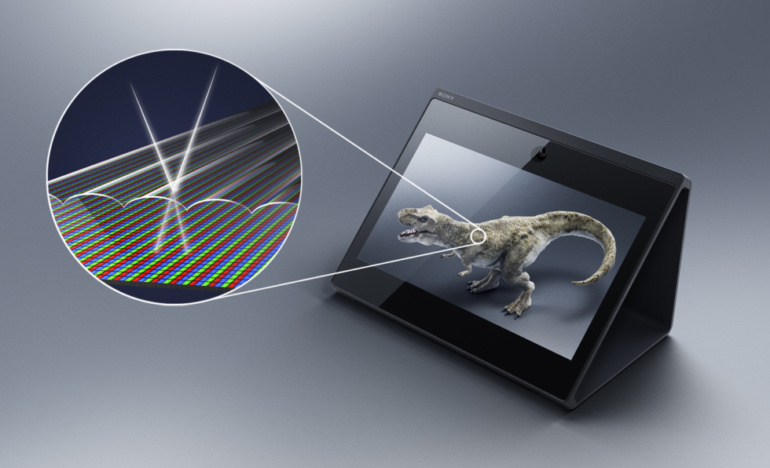 SR Display and real-time rendering algorithms require a powerful computer with at least a modern Intel Core i7 processor and NVIDIA GeForce RTX 2070 Super graphics. In fact, the computer constantly creates two separate 2K images to create a 3D video according to the user's eye movements.
SR Display is not a consumer product. Its price is $ 5000. Actual sales will only begin next month. The device is intended for use by representatives of the creative profession. With its help, you can preliminary evaluate the results of your work in the fields of computer graphics and virtual reality.
Despite the fact that sales of the commercial version of Sony SR Display will begin only in November, some companies have already appreciated the effectiveness of the new product (probably, we are talking about a preliminary version). For example, Volkswagen said it found "significant utility and multiple uses" for such a display during the concept and design process. Sony Pictures Entertainment also used SR Display during the filming of the movie Ghostbusters: Afterlife ("Ghostbusters: Heirs"). It was used to pre-render scenes and preview 3D models. This feature can be especially useful for films with a lot of visual effects, as it allows filmmakers to get an idea of ​​computer effects and 3D models from different angles.
Source: Engadget