Upcoming Ryzen 7000 processors will only support DDR5 memory. According to recent data, they will be able to work with DDR5-5600 modules.
In comparison, current Intel Alder Lake CPUs max out at DDR5-4800, but Raptor Lake is expected to support the same DDR5-5600 as AMD's newer ones.
At the same time, the source speaks of support for such memory for both AMD Raphael and Raphael-X processors. That is, it should be Ryzen 7000X3D with 3D V-Cache memory. So far, AMD itself has not said anything about such CPUs, but the current Ryzen 7 5800X3D just serves as a test site before a larger launch of added cache technology.
Considering that all Ryzen 7000 processors are credited with an integrated graphics core, faster RAM will obviously not be superfluous.
AMD Ryzen 7000 processors have fallen in price in the US. 8-core Ryzen 7700X drops $104, top-end 16-core Ryzen 9 7950X drops $210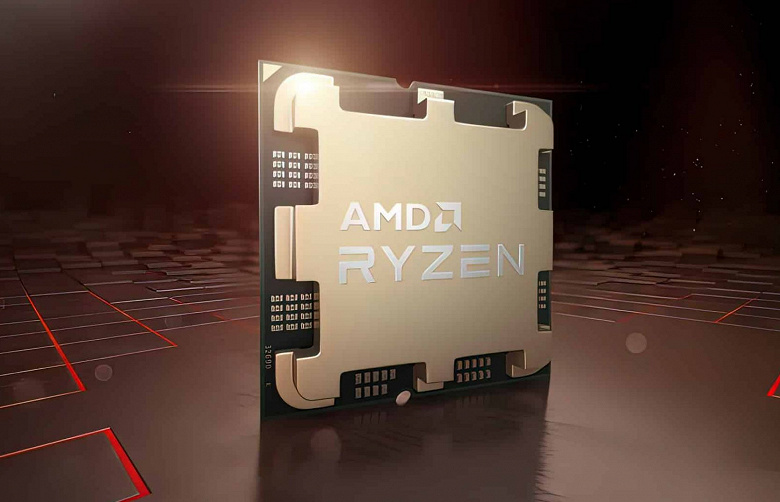 AMD Ryzen 7000 processors continue to get cheaper in the US, and from different retailers, and not somewhere in one place. So, prices have decreased on Amazon, and at Microcenter, and on the Newegg site.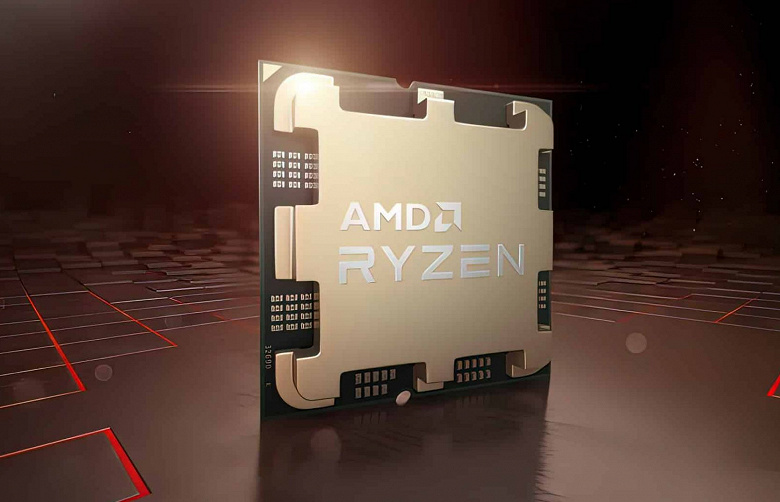 The best deal on the Ryzen 7 7700X is $345. The processor dropped 104 dollars from the official price. For comparison, for its rival in the face of the Core i7-13700K in the US they ask for $418.
The 12-core Ryzen 9 7900X has fallen in price more – by $ 132: the cost has decreased from the official $ 550 to $ 418. That is, there is just price parity with the Core i7-13700K.
The top 16-core Ryzen 9 7950X dropped $211 from $800 to $589. For the Core i9-13900K in the US, they ask for only a little more – $ 598.
These are prices on the Amazon site, but Microcenter has about the same discounts. At the same time, the Newegg and Microcenter sites have already fallen in price and the latest 65-watt Ryzen 7700 – by $ 10, but nonetheless. Recall that the Ryzen 7000 (without the X index) was presented only in early January.
Read speed up to 10 GB/s and cooling system with a fan. Corsair Announces Flagship MP700 SSD with PCIe 5.0 Support
Corsair has announced its flagship M.2 SSD, the MP700. The novelty, apparently, will go on sale in the coming months, but its cost has not yet been reported.
But the maximum data transfer rates for sequential reading and writing are known – 10 and 9.5 GB / s, respectively. In the picture below, Corsair even compared its current top-end MP600 Pro XT SSD to the MP700. The difference is noticeable.
However, the MP700 will be able to fully realize its high-speed potential only on the latest platforms from AMD (with processor socket AM5) and Intel (based on 600 and 700 series chipsets). The creators talk about the use of 3D TLC NAND memory chips in the SSD and support for NVMe 2.0 M.2.
AMD promised SSDs with PCIe 5.0 support back in November last year, but in fact there are only a few such models on sale.
Noctua has unveiled the NH-L9a low profile cooler for AMD AM5 processors. It is compatible with 65W Ryzen 7000 CPUs
Noctua's range of CPU coolers has been expanded with the NH-L9a model for AMD's latest Ryzen 7000 processors. With a height of only 37 mm, the NH-L9a can be used in very compact cases.
Obviously, due to its compact size, the cooler's ability to dissipate heat is seriously limited – it is suitable for cooling Ryzen 7000 processors with a TDP of 65W. The design is a low radiator with two heat pipes and a fan with a diameter of 92 mm. The regular version of the NH-L9a is priced at $45, while the all-black version costs $10 more.