In February of this year, OmniVision introduced a 64-megapixel 1 / 1.7-inch photo sensor with 0.8 micron pixels. Now the company (which is the third largest manufacturer of camera sensors) has prepared a new OV64A sensor with even larger pixels – 1 micron. The sensor is characterized by a resolution of 64 megapixels and a diagonal of 1 / 1.3 inches.
The new OmniVision OV64A sensor can be used in wide-angle and ultra-wide-angle cameras of smartphones. Larger pixels are 60% more sensitive to light than 0.8 μm pixels. Thus, the new sensor can provide better low-light performance. A 4-cell Bayer color filter is used for pixel placement.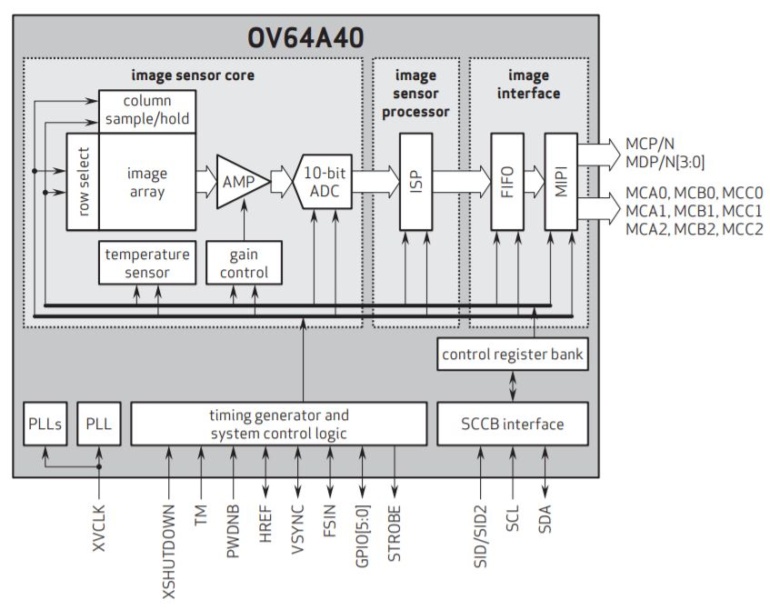 When shooting photos and recording videos in 4K resolution, the ability to combine four adjacent pixels into one larger pixel with a size of 2 microns is supported, which allows you to capture even more light. In this mode, the resolution of photos is reduced to 16 megapixels. It is also noted that the sensor can be used to record video in 8K resolution at 30 frames per second, but without pixel binning. Video recording in 4K resolution is possible at up to 120 frames per second and with electronic image stabilization. In addition, 1080p / 240 and 720/480 video recording modes are supported.
The OmniVision OV64A sensor also boasts double and triple exposure HDR support. The device contains its own computing hardware resources that are responsible for processing triple exposure, 4-cell HDR, and tone mapping. This processing is faster than being sent to the smartphone's chipset for processing in the SoC, thus reducing motion artifacts.
Mass production of the new OmniVision OV64A sensor should begin later this year.
Source: gsmarena