89 Honor and Huawei smartphone models switched from Android to HarmonyOS 2.0, 39 more will switch to "branded Android replacement" in the near future
Huawei today reported that 89 models of Huawei and Honor smartphones have already been transferred to the "branded replacement for Android" – its own operating system HarmonyOS. And this is not about the very first version of HarmonyOS, but about version 2.0.0.230 and higher. In other words, smartphones have not only moved from Android, but have already received several firmware updates (depending on the model, of course).
And within the next two months, HarmonyOS 2.0.0.230 (or higher) will receive 39 more Honor and Huawei smartphones and tablets. These will be:
Early May:
Huawei Enjoy 9S;
Huawei Maimang 8;
Honor 8X;
Honor 20i;
Honor 10 Youth Edition.
At the end of May:
Huawei Mate 9 Porsche Design;
Huawei Mate 9 Pro;
Huawei Mate9;
Huawei P10 Plus;
Huawei P10;
Huawei nova 9;
Huawei nova 3i;
Huawei nova3;
Huawei nova 2s;
Huawei Enjoy 9 Plus;
Honor V9;
Honor Play;
honor 9;
Huawei MatePad Pro 5G;
Huawei MatePad Pro;
Huawei MatePad 5G 10.4;
Huawei MatePad 10.8;
Huawei MatePad 10.4;
Huawei MatePad Pro 10.8 2021;
Huawei Tablet M6 High Energy Edition;
Huawei Tablet M6 8.4;
Huawei Tablet M6 10.8;
Honor Tablet V6 (KRJ-W09 and KRJ-AN00 versions only).
In June:
Honor Note10;
Huawei Tablet M5 8.4;
Huawei Tablet M5 Pro 10.8;
Huawei Tablet M5 10.8;
Huawei Tablet M5 Lite 8.0;
Huawei Tablet M5 Lite 10.1;
Honor Tablet X6;
Honor Tablet 6 10.1;
Honor Tablet 5 8.0;
Huawei Enjoy Tablet 2;
Huawei Enjoy Tablet 10.1.
It is important to note that we are talking only about the Chinese market, in the global market, Huawei continues to use the Android-based EMUI firmware in its devices.
Camera comparison Samsung Galaxy S23 Ultra vs Galaxy S22 Ultra shows that the new one is better, but sometimes you need to look for the difference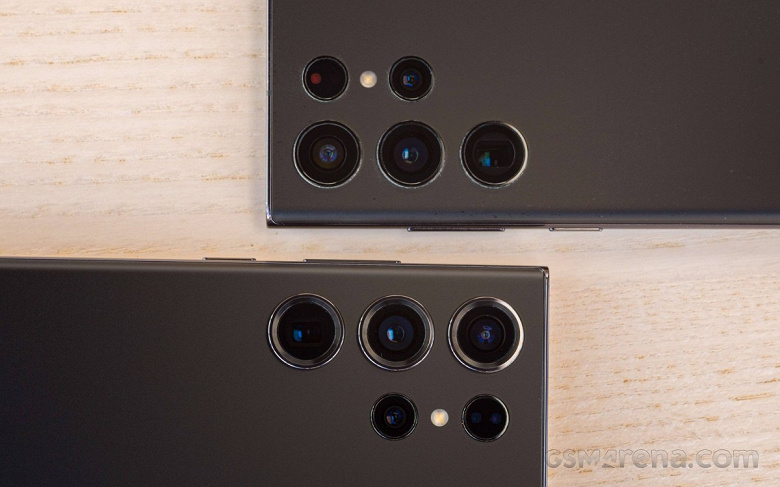 The authors of the GSM Arena resource compared the photo capabilities of the latest Samsung Galaxy S23 Ultra with its predecessor. Unlike the previous comparison, this time we have shots in high enough quality that allow you to compare the details. However, unfortunately, there are not many photos.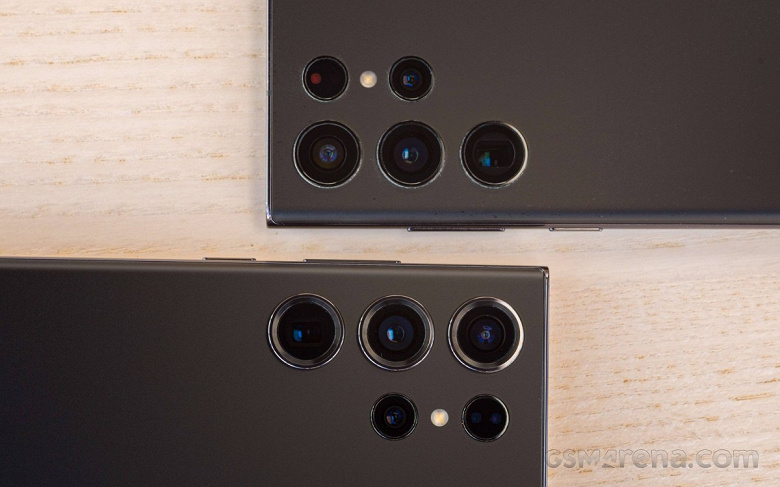 To begin with, it is worth noting that in low or poor lighting, the new model really shows itself better. True, this is partly due to the sharpening of images, which not everyone likes.
S22
S23
S22
S23
S22
S23
As for the comparison in good lighting, there is no particular difference, except that the pictures on the new smartphone are less contrasting and saturated in colors.
S22
S23
S22
S23
If we compare photos in 200 and 50 megapixel modes, we can note not only higher detail in the first case, but also increased contrast.
200 MP
50 MP
Recall also, we have already seen the comparison of the Galaxy S23 Ultra with the iPhone 14 Pro Max.
Sony in their repertoire. In the first photo, the flagship smartphone Xperia 1 V is very similar to the previous several generations
Sony may present its next-generation flagship smartphone at the end of this month at the MWC 2023 event, but today the first photo of the Xperia 1 V has hit the Web.
As you can see, Sony will continue to use the same design that they switched to with the Xperia 1 II in 2020. Compared to the current model, there are some changes in the design of the camera, but they are minor. It also seems that the module itself has become larger, although compared to some modern devices, it is still very tiny.
You can also see that the lower camera, as in the current generation, will be a periscope module. According to the leaks, the Xperia 1 V will receive a Snapdragon 8 Gen 2 SoC, which is logical. Given the parameters of past models of the line, we can also expect a large amount of memory and not the largest screen by modern standards.
85% of all profits in the smartphone market came from Apple, and this is a new record
Apple's last quarter was the first quarter in years that the company recorded a year-on-year decline in revenue and profit. However, Apple still earns the most in the smartphone market, and 2022 was a record year for it. According to Counterpoint, 85% of all profits in the smartphone market came from Apple.
First, it means that Apple made more money than everyone else combined. Secondly, this is a record figure for the company. But that's not all. At the end of last year, Apple also accounted for 48% of all revenue in the smartphone market, and this is also a record value for the company. And even in terms of deliveries, the Cupertino giant set its own record, taking 18% of the entire market.
As you can see from the graphs, shipments as a percentage have not changed much since at least 2015, but Apple's profit and revenue in recent years relative to the market as a whole have grown significantly. That is, the average selling price of a smartphone from a company is growing.
In total, about 1.2 billion smartphones were sold in the world last year, which corresponds to a fall of 12%. And this is the lowest figure in almost 10 years.
Smartphone revenue fell 9% to $409 billion. This is the lowest figure since 2017. The increase in the average selling price of a smartphone last year was 5%. Given the statistics, probably thanks to Apple.