2.5K 120Hz screen, Core i7-11370H and GeForce RTX 3050 in a thin metal 14-inch laptop priced at $ 1,160. Xiaomi Mi Notebook Pro X 14 sales start in China
Xiaomi today announced the start of sales of the Mi Notebook Pro X 14 in China. This is a rather remarkable model, since a powerful Core i7-11370H processor and a discrete Nvidia GeForce GPU fit into a relatively small 14-inch model with a thickness of 16.5 mm. RTX 3050.
The weight of the Xiaomi Mi Notebook Pro X 14 is 1.6 kg. The laptop is made in a 6000 series aircraft aluminum case. It has a 2.5K IPS screen with a frame rate of 120 Hz, a "hurricane" cooling system, 16 GB of LPDDR4X RAM and a 512 GB SSD. Other features of the model include a Thunderbolt 4 interface, a Wi-Fi 6 adapter and a 130W power supply.
…
For 2.5 years, motherboards of well-known brands like MSI, Gigabyte and ASRock have risen in price in Europe by 35-40%
The data of the largest German retailer suggests that motherboards from well-known manufacturers have risen in price significantly in the past few years. This applies to both Intel CPU and AMD CPU models. But in fairness, it should be noted that motherboards based on AMD chipsets added a little less.
The average cost of a motherboard for Intel processors in November 2020 was 140.78 euros, the average price of such a motherboard now, as of March 2023, is already 197 euros. Growth – by 40%. In November 2020, the average cost of a motherboard for AMD processors was 120.5 euros, now it is 163 euros. Growth – by 35% with a little.
It is difficult to explain such an increase by inflation and the laws of the market alone. Most likely, the rise in price is due to the transition to DDR5 and the introduction of support for the PCIe 5 bus.
16-inch 3.2K 165Hz, i9-13900H and GeForce RTX 4070 under 2kg. Lenovo Legion 9000X 2023 proved to be a light laptop for its category
Lenovo has published details about the Legion 9000X 2023 laptop. This is a full-fledged gaming model with a 16-inch screen, but at the same time the thickness of the case is small – 17.99 mm at the thinnest part, and the weight does not exceed 2 kg. This model is sure to be one of the lightest in its class. And at the same time, it should be noted the presence of a high-capacity battery – 100 Wh.
The Legion 9000X 2023 has a 2.5K resolution 240Hz IPS panel at its base, while the more expensive variant has a 3.2K resolution panel at 165Hz. The processors in the top version are Intel Core i9-13900H or AMD Ryzen 9 7940HS, the graphics accelerator is GeForce RTX 4070. The maximum amount of DDR5-5600 MHz RAM is 32 GB. The package includes a 230W power supply, both USB-C ports of the laptop support 140W charging.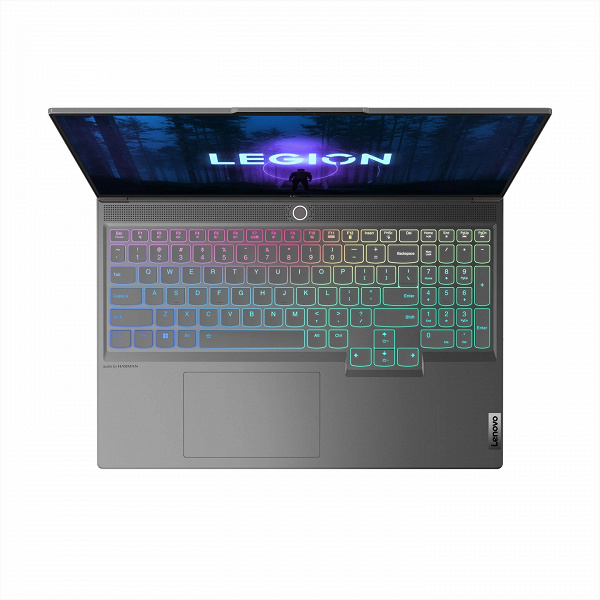 Lenovo Legion Y9000X 2023 (based on Intel CPU) will go on sale in April starting at $1,770. Legion R9000X 2023 (on AMD CPU) will be available in May, starting price is the same.
GeForce RTX 4090 finally dropped to the recommended price
GeForce RTX 4090 graphics cards have finally started to get cheaper.
After the first excitement at the start of sales subsided, the adapters became available without restrictions, but the prices for all these months were closer to 1700-1800 dollars / euros. Now they have started to go down.
In the US, Nvidia's flagship can be bought for as low as $1,600, which is exactly the recommended price. Europe is even more interesting. The most affordable offer right now is 1680 euros, but this already includes taxes, unlike the American price.
At the same time, Gainward and Palit cards are the cheapest in Europe, but in the US for $ 1,600 you can buy an MSI Gaming GeForce RTX 4090.